Interacting with users is part of the daily routine of any Social Media Manager. Social Media Marketing being a very big part of a Marketing Strategy, it is obvious that I looked at ways to operate my social profiles in a way that was more seamless and less painful than what the defaults websites are offering.
Instagram is a company that is notorious to be hard to use outside of their native apps. Some companies offer some conversational tools but rare are the one that offer an intuitive way to answer Direct Messages right from your desktop computer or laptop.
And that's why I would like to introduce you to two pieces of software. One runs on Windows, Mac and Linux and the other one is exclusive to the Mac operating software. These two softwares will allow you to natively answer and conduct conversations from any of your Instagram account right from the comfort of your keyboard and big screen. Get ready to say good bye to the very clunky experience that is dealing with users in your DMs through your smartphone.
Click here to scroll to the Mac exclusive app (Which I recommend if you have a Mac)
Sending Instagram DMs with Windows
The first step to be able to send those DMs is to get a hold of the software we're gonna use. This mentioned piece of tech is called IG:dm and can be found at this address : https://igdm.me/
After having chosen your Operating Software, downloaded and installed the thing, you should be greeted by that screen :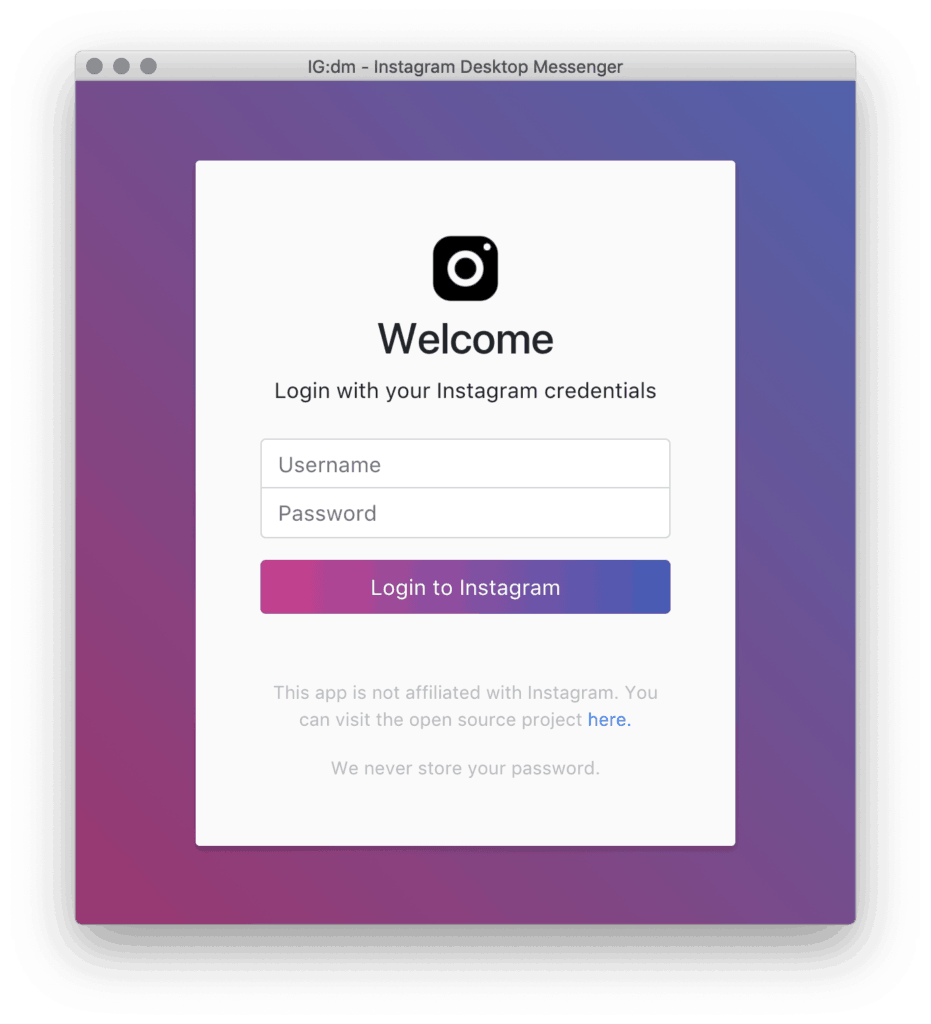 From now on, you will have access to your previous conversations, be able to answer your followers and all of that through your computers.
The applications has its drawbacks though. Multiple features from Instagram are not supported. For instance, someone mentioning you in their story will appear as a blank message through IG:dm . It also appears that you can not see past the last twenty conversations you've had unless you pay for the Pro version. Thankfully, you should be able to see conversations' history pretty far in the past so you should not be able to lose track of your recent interactions.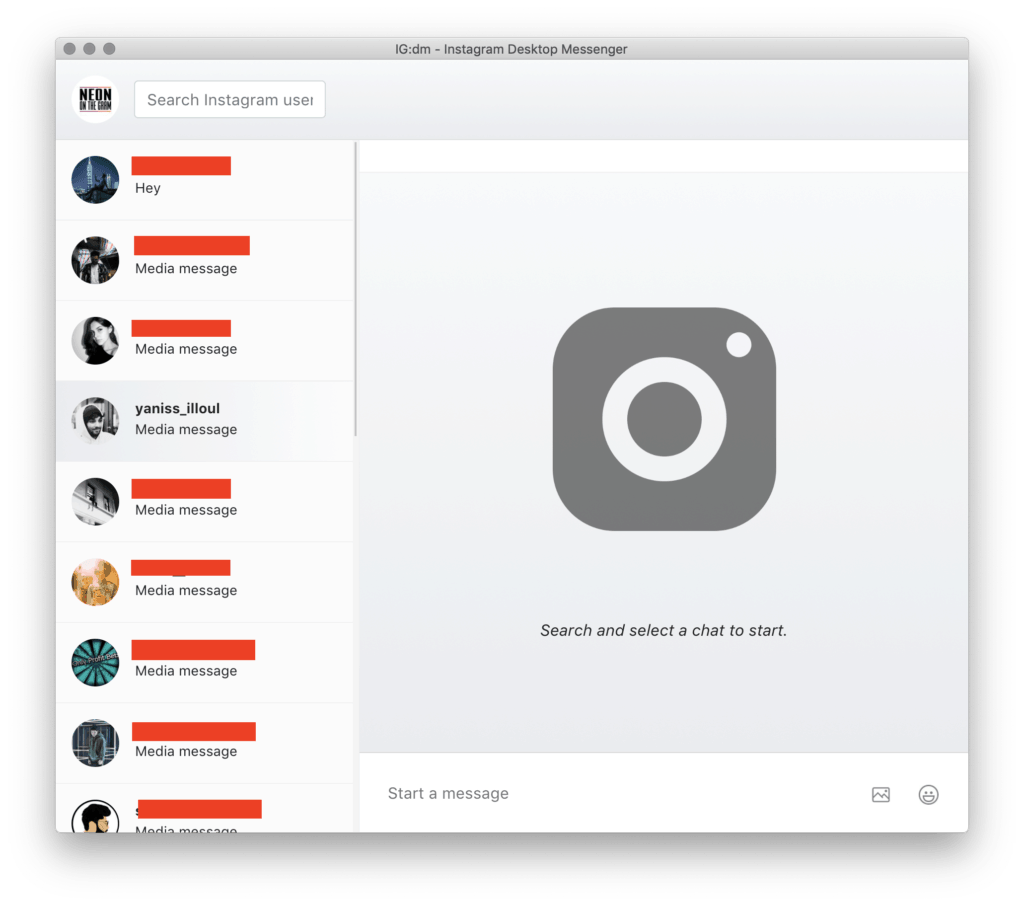 All and all, I genuinely think this is a pretty solid solution for you Social Media Managers / Community Managers out there that are looking to manage your Instagram users more efficiently.
There is a Pro version that is a one time 10€ fee and gives you access to multi-account managing, accessing your 100 most recent conversations (against 20 in the free version) and other cool features like quick replies or quick emoji search.
It is also good to know that IG:dm is an open source project and can be forked if you have the know-how.
Sending Instagram DMs with Mac OS
Although you can use IG:dm with your Mac as shown in the screenshots above, I would highly suggest you try Flume.
Flume is a full fledged Instagram wrapper for your Mac. It allows you to have access to your timeline, search profiles, comment and like pictures, etc. You will be able to find the download link at this address : https://flumeapp.com/ . Once you will have installed the software on your computer, you should be greeted by this pretty menu :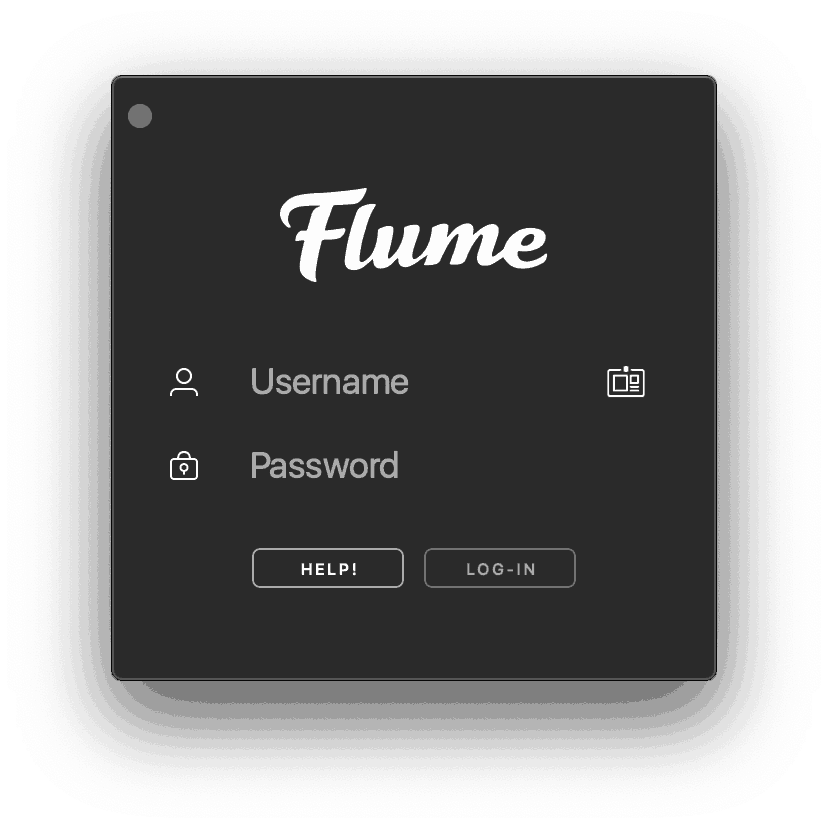 But the real killer feature for us here is the ability to send direct messages. And this is basically what you will find at the bottom of your screen once you will have logged in :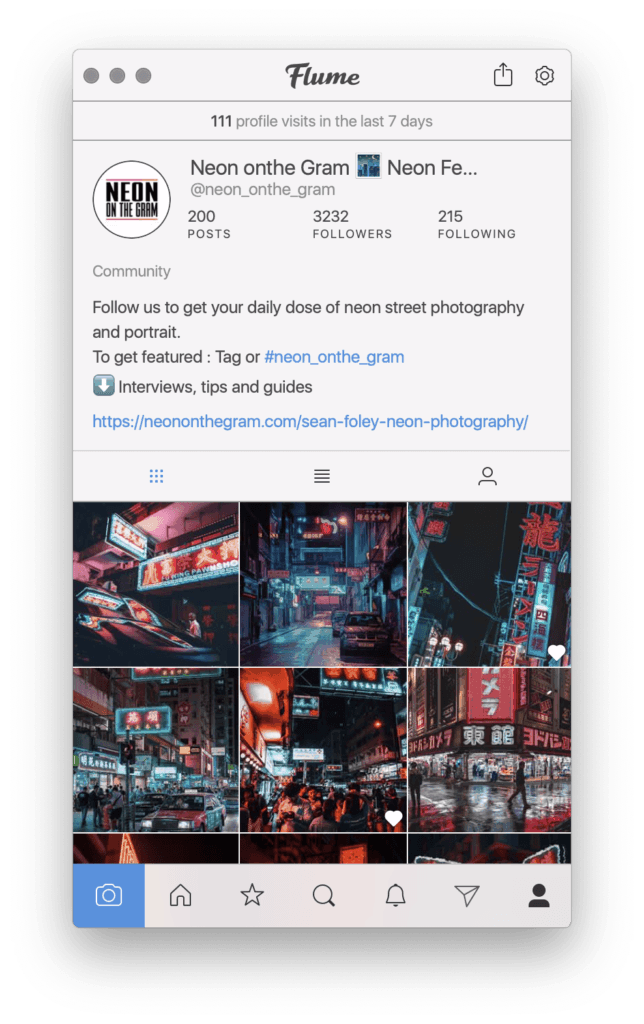 There, you will be able to find the notorious arrow that we came to get accustomed to in Instagram's interface, revealing all of our conversations in one stylish view.
You will quickly notice that Flume suffers from one of the same drawbacks that IG:dm : It can not show people that mentioned you in their stories and will rather notify you with a "Temporary (disappearing) messages are currently unsupported. Please view this message on your mobile device." which is short for "User mentioned you in their story".
Other than that, Flume actually is better than IG:dm on every level. It's prettier, shows Requests Messages and does not have a limit on the number of past conversations that it will show.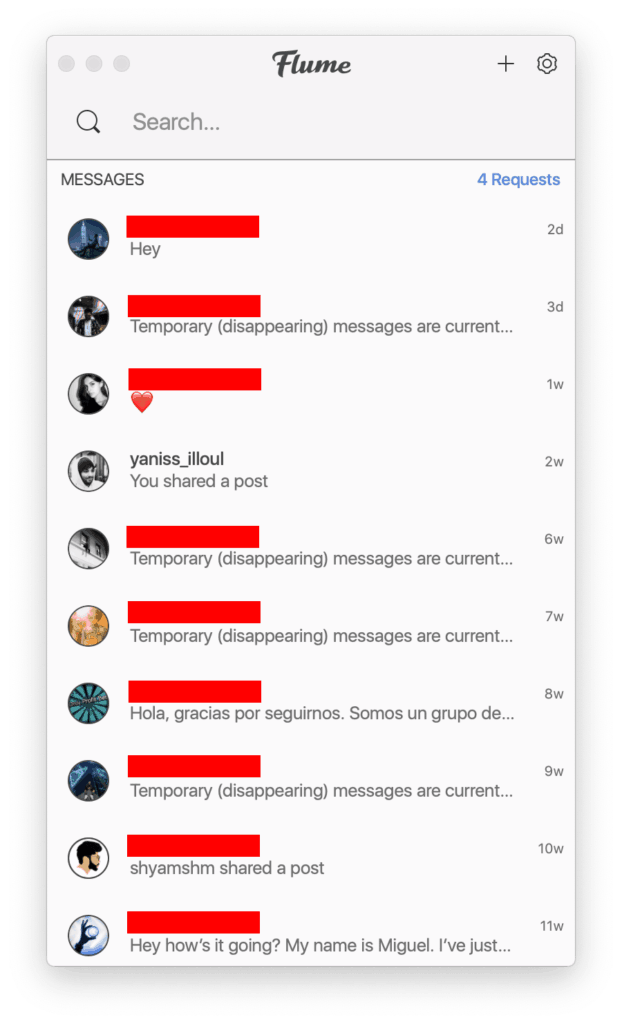 Some other notable features are the ability to export a conversation, bookmark (The equivalent of "Starring" in the app) a discussion, visit the profile of an user and see if they follow you.
On top of that and as I previously mentioned, Flume is a fully featured Instagram application for your Macbook/iMac so you will be able to upload (Pro version only), comment on other people's pictures and do everything you would normally do from your smartphone.
Finally, Flume offer a Pro version for a 10$ fee that offers multi account management and the ability to post photos, videos and carousel posts which seems totally worth the investment if you're an avid user or manages multiple accounts like I do.
And that pretty much wraps this post for me. I will try and make sure to update this list as time goes by if I find new and better alternatives so don't hesitate to subscribe to our newsletter to catch up with the latest updates and new posts !
Thank you so much for your time,