Mautic is an extremely powerful Marketing Automation tool with very in-depth reporting abilities. If you're working with this tool, you know how confusing the creation of reports can be and how a lot of thoughts need to be put into the creation of a detailed report from which insights can be drawn and theories can be tested.
In this article, I want to show you how to create a URL Click Counts Report, also called Page Hits Report.
The first thing we want to do is create a new report. Once you've named your report, it is time to choose a Data Source. In order to call for the data related to URL Clicks, we need to scroll down and select "Page Hits".

Once that is achieved, we can skip to the "Data" tab in order to start building our report.
My goal was to find a way to collect every link sent through our emails and count the number of times they've been clicked on. Considering we're pointing our audience to multiple kind of assets in the same email (PDFs, Landing Pages, Social Network accounts), we wanted to know if people were more interested in PDFs or Landing Pages and if us having our Social Network accounts mentioned in the email was useful or not at all.
I also want to specify that this report is built to track non-Mautic Landing Pages only and that this report could benefit from many more interesting columns if the only links tracked would be to pages that include the Tracking Code provided by Mautic. Despite that not being the case for this article, I believe you're all smart enough to be able to build on top of the matter mentioned in this post.
Now that we are in our "Data" tab, we need to add the elements we want to track. Every click on an URL is registered through the column called "Hit URL".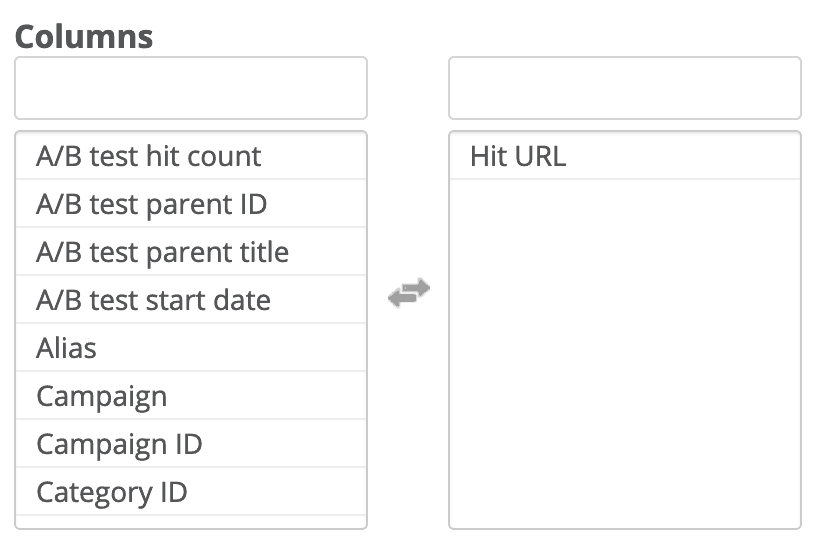 The same way we added "Hit URL" into our columns, we also need to add the same factor in our "Group By" table. This way, every URL across every email that has been sent will be shown as a unique one.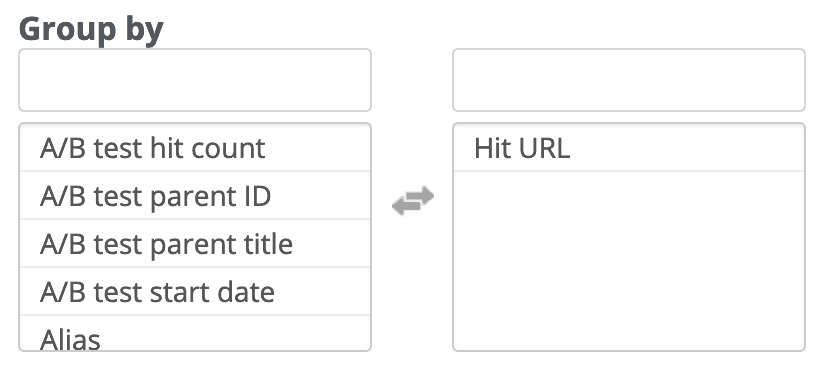 Finally and to be able to see how many times every unique URL has been clicked on in our Mautic emails, we just have to add a "Calculated column" function, namely a "COUNT" function on the "Hit URL" column.

This whole enterprise should finally let us look more accurately in the number of times every URL has been clicked on across all of the emails that have been sent throughout a date range of your choosing.
To build on top of that, you can add dynamic filters to maybe focus your attention on leads from a certain country or that were part of a certain Campaign. To do so, just click on "Add a Filter" and set it to "Dynamic". For easier filtering, don't forget to switch to "Yes" the option "Show opened by Default" of the Dynamic Settings in the sidebar.

And that's it ! You can now access your newly created report through your Reports List, filter the data and even export it in CSV or Excel format to analyse it with your own tools.
I hope this article will help you build better reports and monitor your activities more efficiently. If you have any questions, don't hesitate to let me know by using the Comments section down below 🙂
Thank you for your time,