Asana is a wonderful Project Management tool with amazing features and honestly does not lack that many functionalities. The problem with some of these features is that they are very unintuitive. If you're like the company I work in and your regular Project Template is around a 100 tasks, you probably encountered a lot of roadblocks in the way you can easily manage your projects.
Today, I had to figure how to remove the due dates of several tasks all at once and it honestly takes a bit of a twisted brain to do it. Let me show you:
1 – Select all of the tasks you want to remove the Due date of :

2 – Set a new Due Date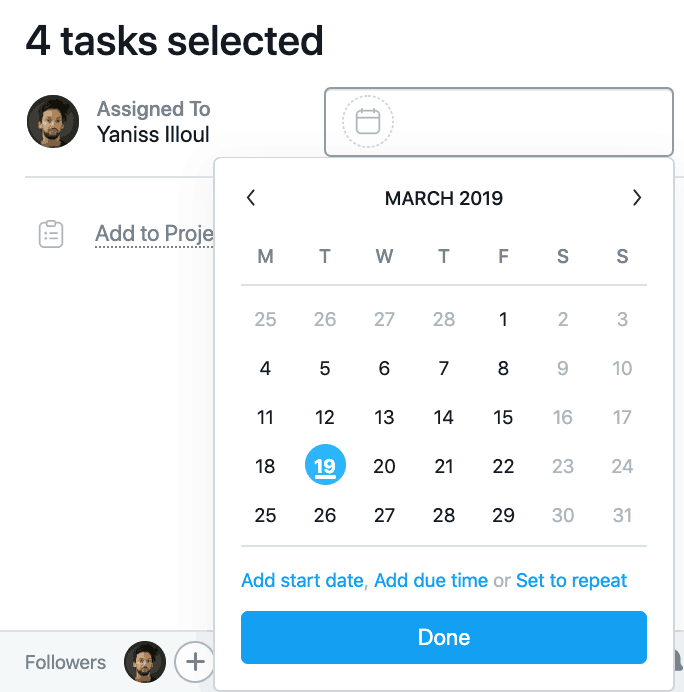 Now that all of your tasks share the same due dates, a due date should show up when still selecting all of your tasks:

3 – All you have to do now is to click on the cross next to the Due Date of the selected tasks like so :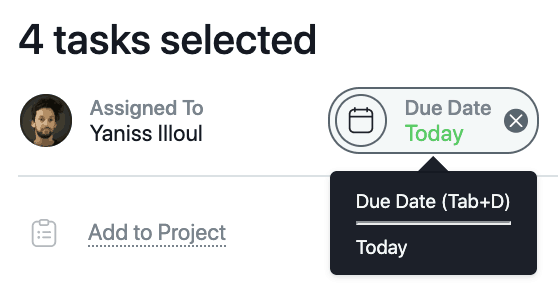 And that's it! Done! All of your tasks are now cleared of their Due Date!
If you have any other question related to Asana, don't hesitate to leave a reply below and i'll see if I can help you 🙂