Whether you're a fresh graduate looking to get a more competitive resumé, an employee looking to expand your skillset or a manager willing to introduce your next intern to your job, courses and certifications are a widely recognized way to show knowledge about a specific subject. In this article, I want to compile for you all of the resources I found that can boost up your Linkedin profile and give you all of the core concepts one has to know to get into Email Marketing. Ready? Let's go through it.
Hubspot's Email Marketing Certification
You can find this course and certification at this address: https://academy.hubspot.com/courses/email-marketing . More details below.
Hubspot Academy is probably one of the most famous course creators of the Digital Marketing industry. You will find tons of courses on their website and they also offer you the opportunity to get a Certification for some of their courses. One of these courses is titled "Email Marketing" and spans across a total of 9 lessons that are supposed to take a bit more than six hours to complete.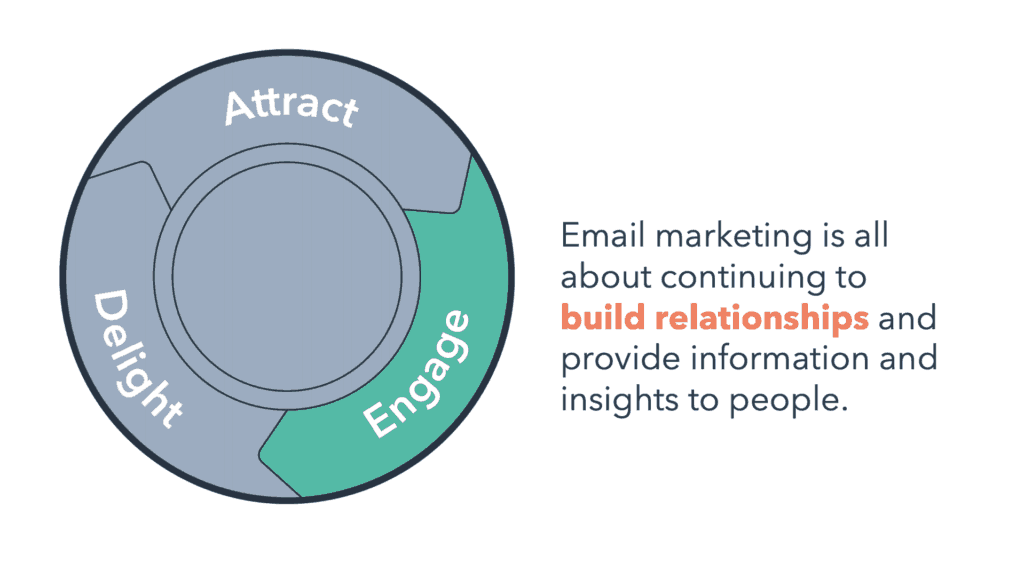 Hubspot's Email Marketing Certification introduces the student to multiple core concepts of the Email Marketing field. Here are the title of the 9 lessons:
Understanding Email Marketing
Creating a Contact Management and Segmentation Strategy
Sending the Right Email
Creating High-Performing Email
Understanding Email Deliverability
Outlining the Design of your Marketing Emails
Analyzing Your Marketing Emails
Testing Your Marketing Emails
Developing Relationships with Lead Nurturing
Optional: Get Started with Hubspot Free Email
All and all, it's a pretty comprehensive course that, without going too much in-depth, will allow any student to quickly grasp what is going on in an Email Marketing environment. I also appreciate the accessibility aspect of the teaching material as you will find for each lesson videos, transcripts and slides to make sure that anyone can go through the lesson using their preferred format.
One thing I would say is that this lacking is a lesson about how to get leads. A lot of newcomers to the field might be running their own blogs and therefore looking to dip their toes with Email Marketing, which is usually done by creating an email list and send newsletters. Setting up a form to catch new emails addresses could have been, in my opinion, a part of the course.
Another thing that I find lacking is the technical details behind an Email Marketing setup. Being extremely involved with our Open Source Marketing Automation Software that we are using (Mautic), I had to learn a lot about Authentication Records (DKIM, SPF, DMARC), email quotas to specific ISPs, ESPs, Domain and IP Warmup and introduced myself to Google Postmasters Tool to monitor our Domain Reputation and overall health. These are all subjects that are completely missing from Hubspot's course.
Overall, it stays a great source of knowledge and will help make sure the junior hire in your Email Marketing department is up-to-date with the basic concepts of Email Marketing. However, if you are looking for someone to run the department for you, this certification alone lacks defining subjects that only someone that went beyond this course will know.
eMarketing Institute: Email Marketing Course
You can find this Email marketing certification, ebook and course for free at this address: https://www.emarketinginstitute.org/free-courses/email-marketing-certification-course/ . More details below:
eMarketing Institute is a teaching platform that focuses on Digital Marketing. There, you will find numerous courses, all beginner-level, that are aiming to introduce you and make you a more knowledgeable person in all of the aspects of Digital Marketing.

eMarketing Institute offers specific certifications for every aspect of Digital marketing that you are interested in. Instead of having to learn about everything that Digital Marketing can do, you can choose to only focus on some aspects of the field and get a certification out of it.
Obviously, in this article, I want to focus on their Email Marketing Certification. 100% Free, it only requires the student to answer correctly 50% of the 50 multiple choices questions that an exam requires an answer to.
This certification goes over these topics:
Basics of Email Marketing
Types of Emails
Mailing List
How to Grow your Mailing List
How to Write an Email
Email Deliverability
Email Marketing Metrics
A/B Test of an Email Campaign
Lead Nurturing
Increasing Conversions with Email Marketing
Email Marketing Tools
Email Mobile Marketing
Email Marketing Glossary
As you can notice from the extensive list of chapters, eMarketing Institute's course is extremely exhaustive and touches on aspects of Email Marketing that a lot of other courses do not talk about.
This course is, however, only available in a text format. I'm assuming this should be okay for you as you are currently reading this guide which is only in text but yeah, for your information.
Marketo University: Email Marketing
You can find Marketo's Email Marketing course at this link: https://www.marketo.com/education/training/email-marketing/#scheduled-email/check . More details below:
Marketo is the Marketing Automation Software acquired by Adobe late 2018. Although its Market Share is less than of its competitor Hubspot, you will find Marketo in use in a number of big companies and startups around the world.
Where Hubspot Email Certification shines is that it gives you the conceptual knowledge you will need to apply to any Email Marketing environment. This also has its downside as you will be left without the actual technical skills required to navigate through the tech stack that your company is using.
Enter Marketo University and its Email Marketing course. This course really is not completely different than Hubspot's one in the sense that it talks about the same subjects the student will explore in Hubspot's course. The advantage here is that the course walks the student through how to apply these concepts in Marketo's software. Marketo's University targets primarily Marketo's Users but nothing forbids a non-Marketo user to explore the tutorials to get a sense of the interface prior to using it. If you know that the company you're applying for uses Marketo, saying that you went through Marketo's University despite never having used the software will for sure score you some extra points compared to other resumes that don't have experience with the software.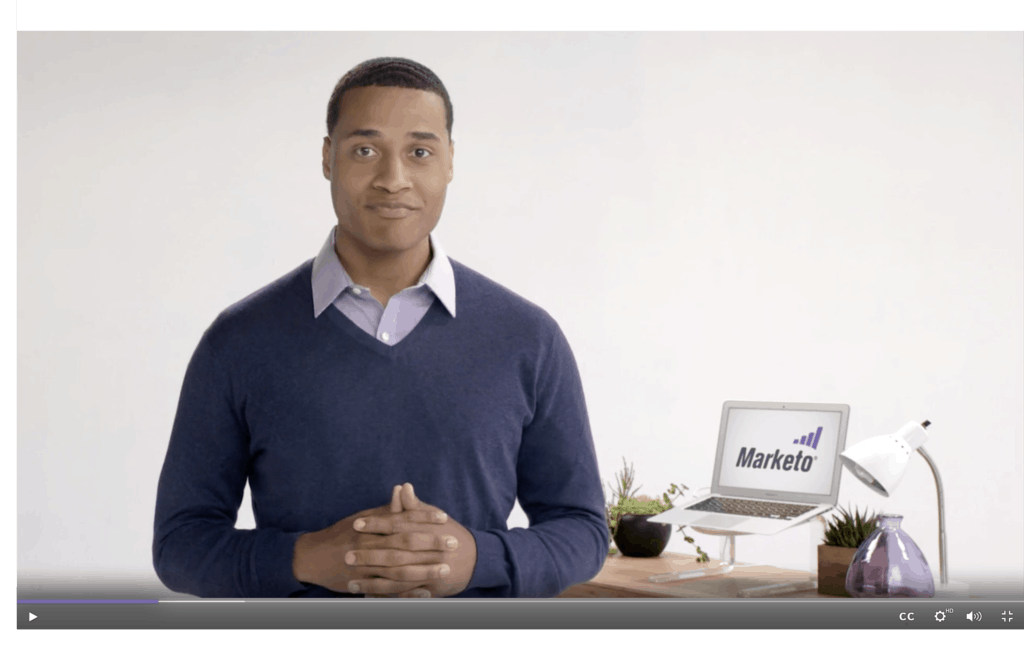 One good thing about Marketo's course is that it is a more technical course than Hubspot's. You will be taught Email Deliverability Best Practices. Email Authentication is also a mentioned topic which is definitely a plus.
One bad thing about Marketo's course is the lack of transcript or slides. The only learning format present is videos. If you are into his format, this is great. If you can not listen to a video though, the lack of a transcript will rule out the entire course. Marketo's videos have however subtitles. Marketo, if you read this, this is definitely a point to improve on as it will open your learning material to a broader spectrum of users.
Another point of improvement would be to offer a free demo account where users could try their interface without going through the Sales team. As it stands, the Marketo Certification is a paid program and requires a deep knowledge of the software one can only acquire by working in a company that uses the software. I would love to see an Entry Level Certification that could show a candidate's willingness to learn more about the software without having actively used it. Google Analytics offers various difficulty levels of their certifications that allows beginners to show their interest and advanced users to show their expertise. This could also be done here. As a Solutions Lead for my company, I will not consider any software that does not offer me an easy way to try the software.
Overall, Marketo's course is a pretty solid experience and can definitely be a great addition to your resume as a course. As I said before, I would just hope for a more official course completion exercise that would allow a student to showcase their knowledge without having access to Marketo's software.
Google Digital Garage
Google offers a lot of learning plans, courses, and certifications. One of their biggest offerings is the Digital Garage which aims to turn any student into a well-rounded Digital Marketer with knowledge of all of the different facets of the Digital Marketing field.
One of the chapters of this huge course is dedicated to Email Marketing. Named "Connect through email", the course goes through these themes:
Email Marketing basics
Your Email Marketing options
Crafting great marketing emails
Managing successful email marketing campaigns
Measuring success in email marketing
At this point in the article, the additional knowledge you will get in this article is extremely minimal if you've already passed the Hubspot Certification and went through Marketo's lessons. But if you are farming the courses and certifications, then the 40 minutes required to go through these five lessons may be worth your time.
Overall, this small chapter is part of a bigger certification, namely "Fundamentals of Digital Marketing" by Google.
You can find the Email Marketing chapter of the Fundamentals of Digital Marketing course at this address: https://learndigital.withgoogle.com/digitalgarage/course/digital-marketing/module/4
Beyond courses and certifications
As we all know, courses and certifications can only get you this far. In order to expand your knowledge and get some experience, I really suggest you start hanging out in places where experts are hanging out.
The free to join Email Geeks Slack channel is a great place where members come with their problems related to Email Marketing and find solutions together.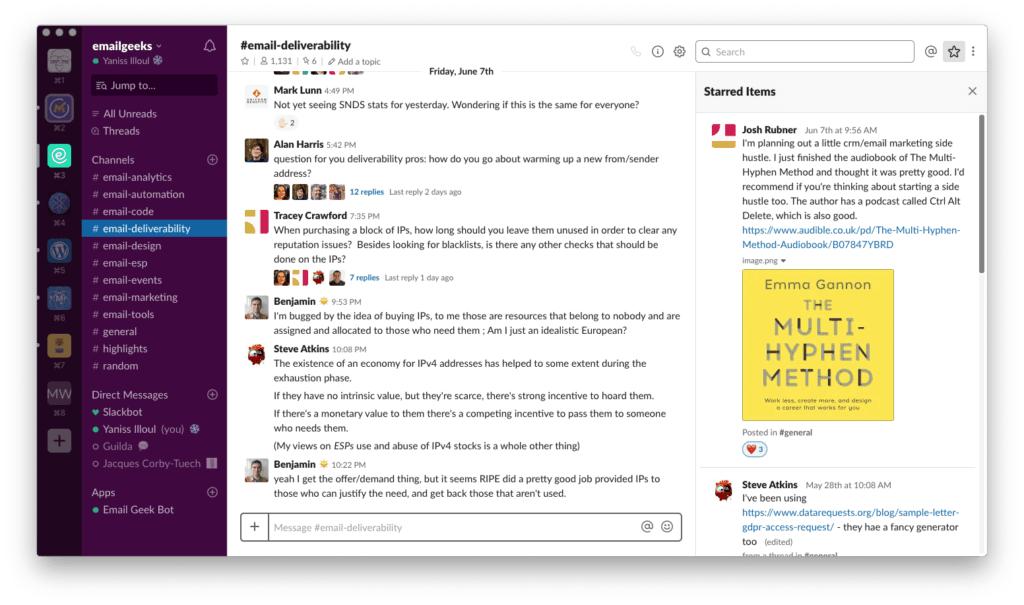 I also encourage you to launch your own blog, collect your own email list and start experimenting with Email Design, messaging etc.
While we are on the topic of Email Marketing, I have my own newsletter that I use to send interesting articles from various sources and announce when I am publishing a new article on this blog. I send a maximum of one email per week so if that is something you are interested, feel free to join us by filling the form below!
Hope this article has been helpful. If you have any idea on what I should write now, feel free to send me an email or reach out to me in the comments section down below.
Have a nice time,